A quick question for anyone involved in either the hospitality or the retail industries: what's the real or true cost of an EPOS solution?  For the uninitiated, who haven't seen the benefits of EPOS first hand, the snapshot answer might be 'check out the invoice'.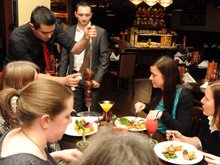 However, perhaps I should ask the question slightly differently: what is the cost of NOT having a good EPOS solution in place?
Return on investment
After all, in the real world where we're all trying to run successful businesses, it's not about the cost, it's not about the initial outlay.
It's much more about the return on your investment and a good EPOS system is not going to be a cost to your business.
In actual fact a good EPOS system with all the correct procedures embedded around it should be giving you an immediate return on investment from the day it is installed.
Costs recouped within months
Indeed, we have instances at GS where we've installed systems and within two months of installing that system the customers have already recouped their initial outlay.
Even conservative estimates will see businesses expecting to cover the cost of their EPOS investment within 12 to 18 months.
Increased operational efficiencies, better cash and stock control and greater business intelligence driving sales upwards directly impact on the bottom line.
It's possibly the most frustrating part of my job because so many people still see it as what is the cost of a cash drawer or what's the cost of a printer or how much does this piece cost or how much does that cost?
Delivering true tangible benefits
As I've explained earlier, all those questions miss the point completely because that's not what it's about at all.
A good EPOS system isn't going to be a cost to the business at all.
A good EPOS system is a business tool that is going to deliver a return on investment and the secret is measuring how quickly you're going to get that return.
From my point view that's one of key drivers when it comes to our EPOS systems. We're not just installing a solution and walking away, we're about delivering a system that is going to give you true tangible benefits, a real return on investment.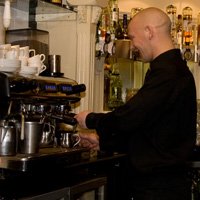 One of our primary functions is to work closely with you to identify in advance the procedures necessary to give you a watertight operation and the success criteria we're going to use to measure the return on your investment.
A comprehensive process
It's a comprehensive process, embracing everything from how you are going to be able to save money with your suppliers by ordering through your EPOS solution to improving your customer service with handhelds, kitchen videos systems and loyalty schemes designed to up-sell and add value to their experience with you and your brand or concept.
Whenever I am speaking to prospects I always tell them that the EPOS solution's function is to help drive businesses forward, not backwards.
If you're serious about growing your business you can't afford to NOT have a good EPOS system.
Always look at the big picture
If the initial cost of a solution appears to be more expensive than other quotes from ordinary EPOS providers, you have to see the price they are giving you in the context of the wider picture!
What's the impact of their EPOS alternative two months, six months, 12 months down the line? Can they tell you? Can they give you examples with their clients?  We can. Watch our True Cost of an EPOS  video and see what a selection of our clients have to say.
And when we chat, you'll discover that the return on your EPOS investment is our number one priority.