An award-winning co-operative grocery store in south Manchester has installed a new EPOS solution to streamline operational practices and give customers a faster, more efficient shopping experience.
Chorlton's Unicorn Grocery commissioned EPOS specialists GS Systems to provide a six-terminal EPOS system for the £3.5m turnover grocery store.
An ethical and financially attractive alternative to traditional supermarkets, the co-operative retails affordable fresh and wholesome fruit and vegetables, staple cooking ingredients, organic bread, beer and wine and environmentally friendly baby products, cosmetics and household goods.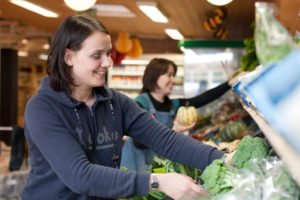 Unicorn Grocery purchases a high proportion of its food and products in bulk, processing and packaging the goods on site, a time consuming manual process open to human error. The Unicorn team asked GS to look at automating many processes at the same time as it was installing new hardware for the check outs.
GS Systems, who has worked with the co-operative since it opened in September 1996, initially carried out a "needs analysis" audit with the Unicorn team. This helped identify various ways EPOS could help streamline operations, provide in-depth business intelligence and improve the customer experience.
The EPOS solution recommended and implemented by GS includes Toshiba touchscreen terminals for the six-lane check out area and integrated chip & pin terminals. Microsoft Retail Management System software automates many processes within the store as well as providing detailed business reports.
"One of our suggestions involved automating shelf edge labelling. If this is done manually, the process is very labour intensive and complicated.  We've simplified it by configuring reports and training staff on how to do everything within the EPOS system. This not only saves valuable staff time but also reduces errors," said GS Systems retail project manager Peter Sawer.
"This is a great improvement operationally as there is now just the one database for both shelf edge labels and EPOS rather than two. The next stage of the project is to link the new EPOS database to the labelling database, which is used for pre-packing goods."
"What's great about the Unicorn team is they see the potential of the tools we're providing and are keen to learn and utilise the system to its full potential. They have really embraced the new technology," said Peter.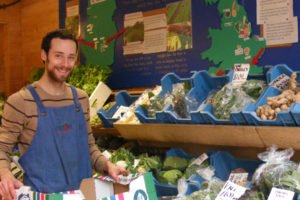 "We have quite a unique set up in that we're not little fish but we're not big either. We have lots of very specific requirements such as bespoke reports and specific data in the database," said the Unicorn Grocery co-op member Marian Culshaw.
"Since the installation, we've noticed a reduction in errors caused by maintaining multiple simultaneous databases. The new system combines the functionality of two previous ones."
"We're looking to develop the solution in the future with more detailed reports for business analysis. Obviously we have all the data but we just need to make sure we can analyse it effectively to help inform our decision making processes.  We're also looking at developing inventory and electronic stock control and tracking in the near future alongside the possibilities of online ordering."
ENDS
Issued on behalf of GS Systems, 119/121 Buxton Road, Stockport, Cheshire, SK2 6LR (www.gs-systems.co.uk)
For further information or high resolution images please contact Andrew Field (m: 07850 933350 a.field@gs-systems.co.uk)